So I've decided to join Embrace The Camera Thursdays. One of the blogs I follow: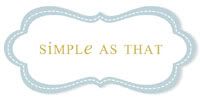 is where I first saw it. And she found it on


And these are the rules she came up with:


1. take a picture with you and your kids/spouse/family member/pet/whatever.
2. blog about that picture and include a link to our blog, or grab our button.
3. link your blog post up on mr. linky below.
4. visit the other embracers...give each other lots of compliments about how good we look with our greasy hair and sweatpants velour jogging suits on. cause yah, we need a little boost when it's been days since our last shower.
5. have fun!

I thought this was a great idea, especially because I'm such a camera freak. So, here are my pics.
They are of my baby boy & I at his 1st birthday party. Even though normally I don't like to get my picture taken I do love this pic!

Allison