I'm joining in to Rebecca's
"Simple Things"
linky party this week over at her blog
Simple as That.
It's all about posting a picture of a simple thing that made you smile this week.
I know I already posted this pic on my last post but it is my fav. photo from this week!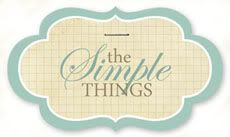 Have a great Sunday!



Allison