There are a few blogs I follow where the families are going through some very tough times right now. I've shown/told my husband about each one & he wanted to know why I was following them (because I cry just about everytime I read them). In his eyes it's too depressing I guess. I think the reason for me is because it makes me appreciate every day/minute/second with my children even more than I already did. And it makes you truly realize how fast things can change!
This family has 3 children, 2 girls & a baby boy. Their middle child, 5 yr. old Lucy has cancer. Click on their button & read all about their story. I know Kate (mom) & the rest of their family would appreciate your thoughts & prayers.




This next blog is about how Kellie & her husband just recently (6 weeks ago) lost their baby girl, Madison to SIDS. Join her as she writes on how they are coping/healing & learning to move on w/their lives.




This blog I mentioned a while ago but that was when I didn't have as many followers. This one is of how Ashley & her husband lost their 18 month old daughter, Presley when she fell into a canal last summer. She was found & rushed to the hospital but died a week later. This one really pulled at my heart strings because she died on July 16th, my son's birthday. You can read all about Presley Jo's story it's on her sidebar.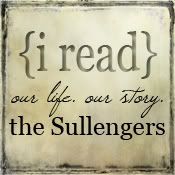 I consider these women to be very strong! To be able to come on here & share their stories, to open up & tell all of us their thoughts & feelings is a big sign of strength in my book!
Allison